History of Norville
Established in 1898, a sign appeared above the door of 7 Barton Street stating "Watchmaker, Jeweller & Manufacturing Optician". The founder of Norville, Mr F. Norville, began this UK Lens Manufacturer from a small shop in the middle of Gloucester City Centre. Now, with over 100 years of spectacle making, Norville has a fully functional manufacturing line within Gloucester, and two other branches located in Livingston and Seaham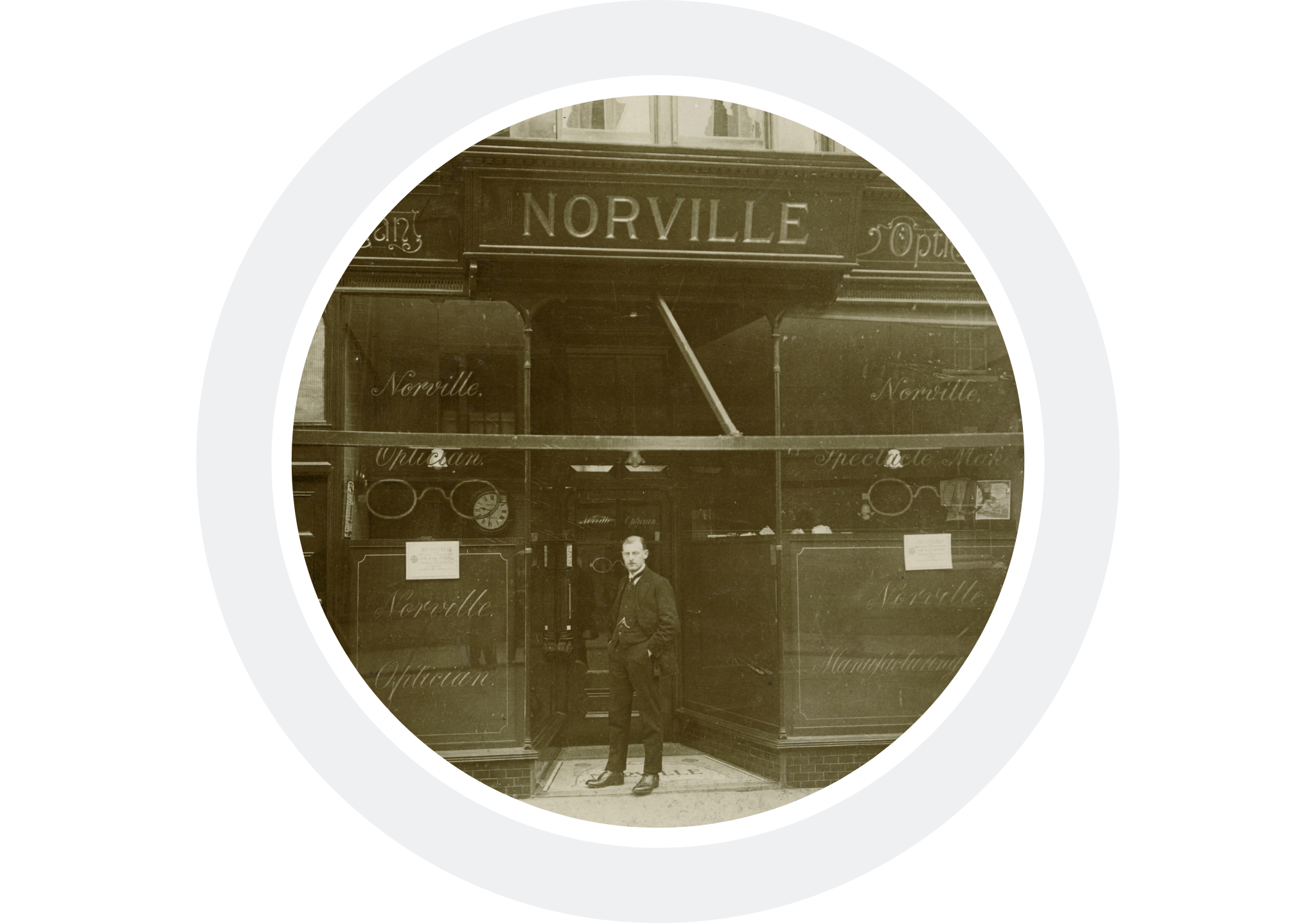 In July 2020, Norville became part of Inspecs Group PLC, whereby investments have been made to bring Norville into the twenty-first century and look to regain its position as the UK's leading lens manufacturer.
With specialist capabilities, Norville can not only provide the simplest of prescriptions, but we strive on our reputation to produce prescriptions with complex requirements.
*We cater to registered opticians only. If you are a member of the public and see something you like on our website, please contact your local optician for further information, or contact us and we can point you in the right direction.